What size mattress fits in
a Peterbilt 579?
Looking to upgrade the OEM mattress in your Peterbilt 579 sleeper cabin? Keep reading to learn more about the best truck mattress for job.
Shop Truck Mattresses
Among semi-trucks with sleeper cabins on the road today, the Peterbilt 579 is a popular choice for professional truck drivers. The Peterbilt 579 can come equipped with a powerful and efficient Paccar MX-13 engine along with other notable features and design benefits including lane assist, ergonomic controls, and a driver friendly interior designed for maximum comfort on the road. Available in a variety of configurations, the Peterbilt 579 sleeper cabin was built to provide comfort and safety wherever work takes you.
The Peterbilt 579 Mattress
The Peterbilt 579 sleeper semi-truck unit is available in a number of sizes with various storage, shelving, and bunk configurations depending on your needs. The customization opportunities with the Peterbilt 579 allow you to optimize your sleep setup, as well, meaning the mattress size in your 579 depends on your personal configuration. However, the 579 is most commonly equipped with a 36-inch by 80-inch mattress or a 42-inch by 80-inch mattress. SleepDog® has two different mattress models in both of these sizes, making it easy to upgrade your truck mattress. No matter what size or mattress model you choose, SleepDog® mattresses are designed to give you the best rest possible while on the road. While we always recommend measuring the sleeper berth and current mattress(es) before buying a replacement mattress to ensure a perfect fit, the following SleepDog® mattress sizes are most often compatible with the Peterbilt 579:
36" wide x 80" long, Size A
42" wide x 80" long, Size C
Shop Truck Mattresses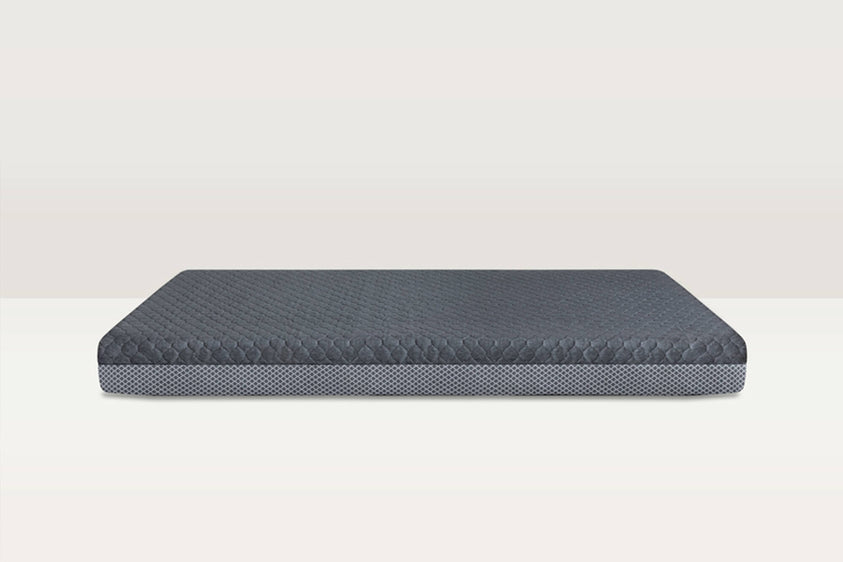 SleepDog® Mattress
7" multilayer memory foam construction infused with CoolRest® technology for maximum comfort & support.
Shop Now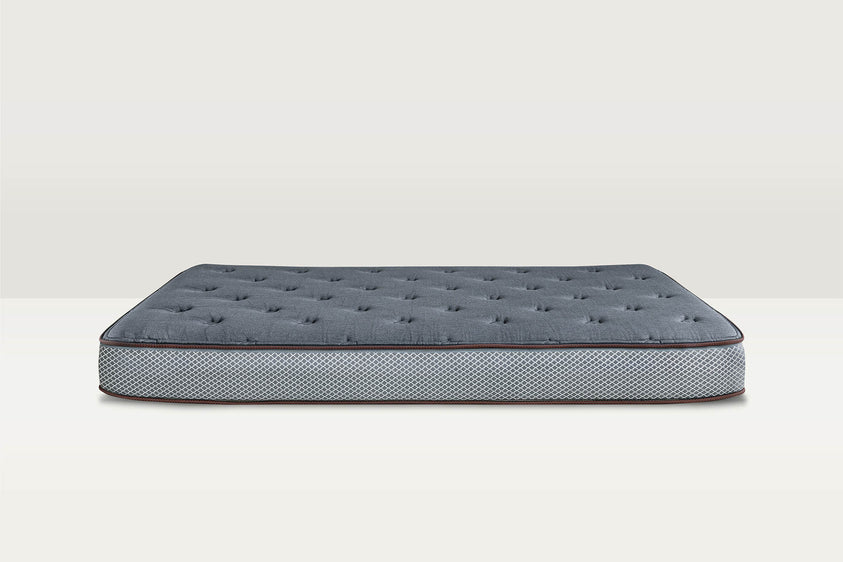 BigDawg Mattress™
Our best-selling mattress made with a 9" plush, multilayer memory foam & pillow-top construction.
Shop Now
About the Peterbilt 579 Sleeper Cabin
Like other highly rated sleeper tractor trailers, the Peterbilt 579 has many of the creature comforts and amenities you hope to bring on the road with you. For instance, the 579 has a generous cabin size optimized for both productivity and comfort. The 579 is available in four different configurations – the 44-inch, 58-inch, 72-inch, or 80-inch sleepers. Depending on the square footage of your cabin, your bunk may even have the option of a useful swivel mount designed to hold a flat screen TV.
Why Sleep on a SleepDog® Mattress in
Your Peterbilt 579?
With a SleepDog® Mattress in your Peterbilt 579, not only can you sleep more comfortably, but you can rest assured that SleepDog® Mattresses are DOT approved. These mattresses withstand common wear points better than your stock, factory installed mattress, helping drivers sleep better and drive safer. Every SleepDog® mattress is constructed with more supportive memory foam, more breathable material, and an additional layer of plush comfort to ensure more comfortably and reliable sleep.
The convenience of a SleepDog® mattress, currently available only online and shipped directly to wherever your home may be, is unmatched for with free shipping, free returns, and a 10-year warranty. If you have questions about what mattress best suits your Peterbilt 579, please contact our  Customer Service team for help!
Shop Truck Mattresses