What size mattress fits in
a Freightliner Cascadia?
The quality of your over-the-road sleep is just as important as the safety of your semi-truck. Keep reading to learn more about the best truck mattress for the ever popular, Freightliner Cascadia®.
Shop Truck Mattresses
Out of the many sleeper tractor trailers on the road today, the Freightliner Cascadia® tends to be a favorite among truck drivers. Along with the 10 different Cascadia® Sleeper Cab models you can choose from, it's fuel efficiency, powertrain offerings, sound dampening, safety systems, and overall mechanical reliability make it a popular semi-truck. The Freightliner Cascadia® maintains a well-earned reputation as a flagship tractor trailer, bringing comfort and safety to life on the road.
The Freightliner Cascadia® Mattress
The OEM mattress that comes with the Freightliner Cascadia® is most frequently a 36-inch by 80-inch mattress, which is a common size for semi-truck mattresses. If your truck can come equipped with multiple bunks, like the Cascadia® can, then you should measure the sleeper berth and current mattress(es) before buying a replacement mattress to ensure a perfect fit. Your two SleepDog® replacement options include our Bigdawg Mattress™ and SleepDog® Mattress, both of which are designed to provide the best rest possible on the road. The three most common mattress sizes found in Freightliner Cascadia® sleeper cabs include:
36" wide x 80" long, Size A
39" wide x 80" long, Size B
42" wide x 80" long, Size C
Shop Truck Mattresses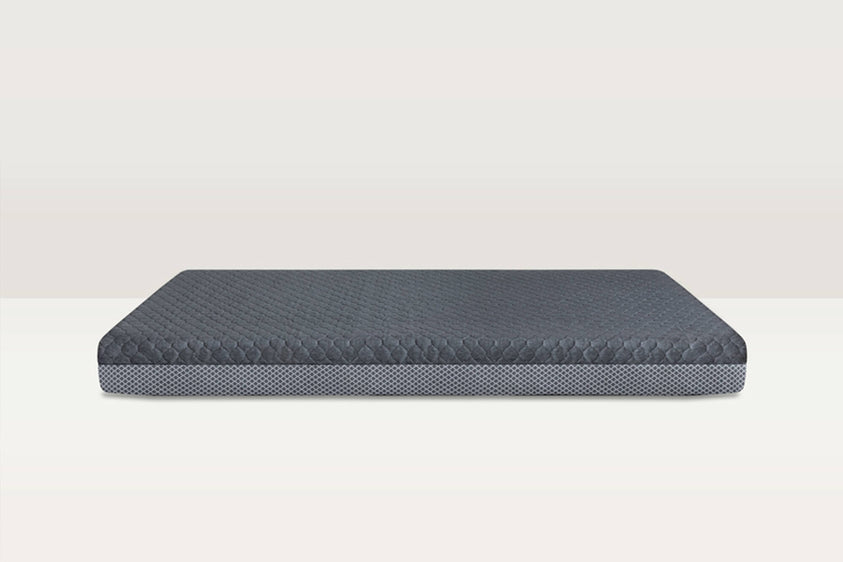 SleepDog® Mattress
7" multilayer memory foam construction infused with CoolRest® technology for maximum comfort & support.
Shop Now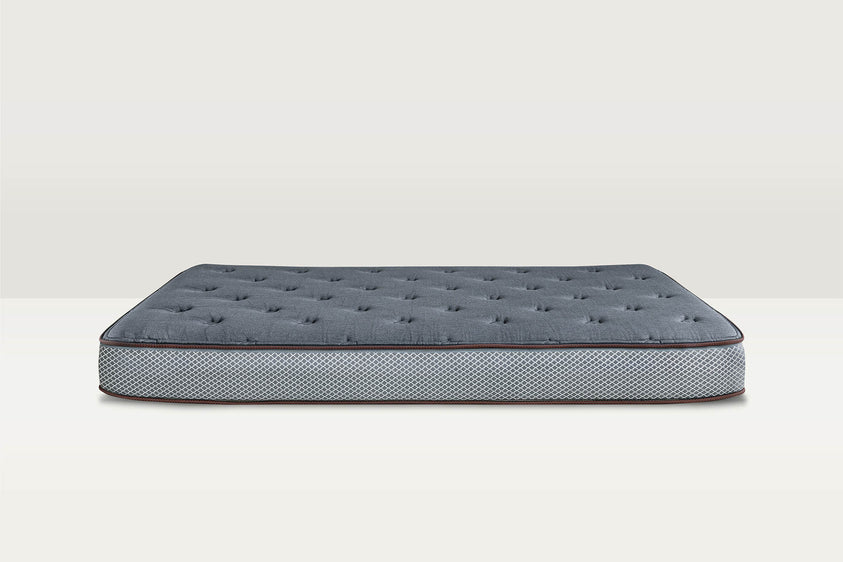 BigDawg Mattress™
Our best-selling mattress made with a 9" plush, multilayer memory foam & pillow-top construction.
Shop Now
About the Freightliner Cascadia®
In terms of rest and relaxation, the Freightliner Cascadia® has a lot to offer, including sleeper cabins that can extend up to six feet beyond the day cab. The Cascadia® also comes with a choice of high-top interiors, offering enough space for overhead storage or even a second bunk. Much of the interior of the Cascadia was designed with driver relaxation and downtime in mind. On the Freightliner Cascadia® website, you can build your own custom cabin from a large selection of features to find the perfect combination of comfortable amenities.
Recent Updates for Freightliner Cascadia®
Freightliner has implemented some exciting new upgrades to its newer Cascadia® models. These upgrades include keyless entry, a medical device power supply, and more. The keyless entry feature not only locks and unlocks the truck, but also has presets for rolling down windows and testing exterior light bulbs. The medical device power supply provides anywhere from 8-10 hours of power for a CPAP machine (Continuous Positive Airway Pressure), which allows drivers with sleep apnea or other breathing conditions to breathe better and sleep better at night.
As with any tractor trailer sleeper, Cascadia® or otherwise, you may want to consider replacing the OEM mattress with an upgrade. While stock mattresses from the manufacturer can temporarily get the job done, they are prone to wear and tear and might not have the comfort you are looking for on those long hauls. SleepDog® offers a variety of quality aftermarket mattresses which upgrade the comfort and support of the sleep space in your sleeper cabin with more supportive memory foam, cooler materials, and incomparable pressure relief. SleepDog® mattresses come in a number of standard truck mattress sizes, most of which are compatible with the most popular sleeper trucks.
Why Sleep on a SleepDog® Mattress in
Your Freightliner Cascadia®?
With a SleepDog® mattress in your Freightliner Cascadia®, not only can you sleep more comfortably, but you can sleep at ease knowing that Sleep Dog® mattresses are DOT approved. Our mattresses also withstand common wear points better than stock, factory installed mattresses, bringing you better sleep for longer.
The convenience of a SleepDog® mattress, currently available only online and shipped directly to wherever your home may be, is unmatched for truck drivers who are constantly on the road. With free shipping, free returns, and a 10-year warranty we can guarantee better, safer sleep, hassle-free. If you have additional questions about what mattress best suits your Freightliner Cascadia®, please contact our Customer Service team for help!
Shop Truck Mattresses
Frequently Asked Questions
When did the Freightliner® Cascadia® make it's debut?
What engine is in a Freightliner® Cascadia® semi truck model?
When it comes to the Freightliner® Cascadia® semi truck, you have the option to choose what engine you want depending on your needs. The engine options include the Detroit® DD13®, Detroit DD13 Gen 5, Detroit DD15®, Detroit DD15 Gen 5, Detroit DD16®, Cummins X12, and Cummins X15. All of these technologically advanced engines have been proven to bring the Freightliner® Cascadia®'s efficiency and performance to the next level. Freightliner® continues to test new technologies every two years in an effort to continuously improve fuel efficiency.
How many Freightliner Cascadias are on the road today?
The Freightliner® Cascadia® is the best-selling
Class 8 truck
on the road. In fact, the Freightliner is so well-known for its robust service, that it has 400 dealership and service locations across North America.