What size mattress fits in
a Volvo VNL 860?
To get the most comfort out of your Volvo VNL 860, upgrade to a SleepDog® mattress. Keep reading to learn more about the best truck mattress for your tractor trailer.
Shop Truck Mattresses
The Volvo VNL 860 is a top-of-the-line sleeper semi-truck that comes fully loaded with luxuries. Because of its premium features, it is a popular choice among professional truck drivers. Interior finishes include LED lighting, electrical outlets, smart storage, a refrigerator, reclining bunks, and a built-in workstation. Other notable features include an aerodynamic design which can provide over 7 percent in fuel savings. The Volvo VNL 860 is a state-of-the-art truck built to allow drivers to feel at home while on the road.
The Volvo VNL 860 Mattress
The mattress compartment in the Volvo VNL 860 comes stocked with a 79 inch by 42 inch OEM factory installed mattress. While stock semi-truck mattresses from the manufacturer can get the job done for a while, they are prone to common wear points and might not maintain the comfort you are looking for on those long hauls. SleepDog® offers two truck mattress options that were engineered to maximize the comfort and support of the sleep space in your sleeper cabin by offering more supportive memory foam, cooler, more breathable cover material, and thicker, more substantial mattress padding. Your two SleepDog® replacement options include our Bigdawg Mattress™ and SleepDog® Mattress, both of which are available in the following size most often compatible with the VNL 860:
42" wide x 80" long, Size C
Shop Truck Mattresses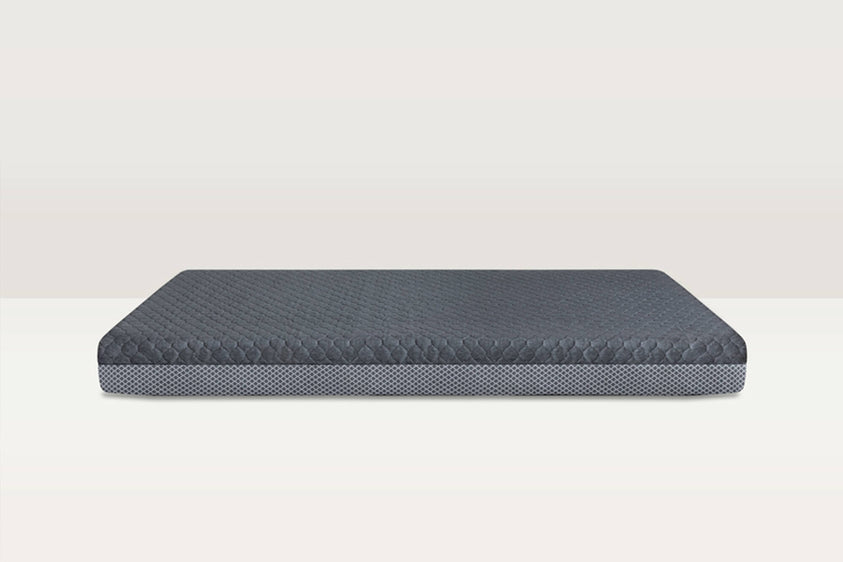 SleepDog® Mattress
7" multilayer memory foam construction infused with CoolRest® technology for maximum comfort & support.
Shop Now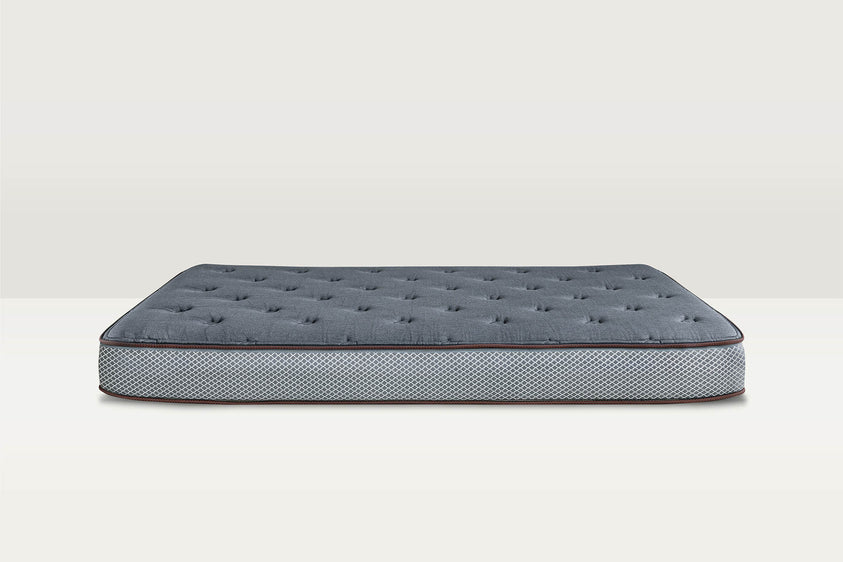 BigDawg Mattress™
Our best-selling mattress made with a 9" plush, multilayer memory foam & pillow-top construction.
Shop Now
About the Volvo VNL 860
When it comes to rest and relaxation, the VNL 860 sleeper cabin comes with a comfortable and roomy 83.5 inches of sleeper space, making drivers feel relaxed while away from home. The Volvo VNL 860 comes packed with innovative details such as soft LED lighting, electric outlets for the bunks, easily reachable controls, smart storage areas, a large refrigerator, removable floor mats and more. Overall, the VNL 860 specs create a comfortable and calm environment for drivers and driving teams. The VNL 860 also offers one of the first integrated reclining bunks in a sleeper. The bunk is fully adjustable, so it is like having your favorite chair or adjustable bed in the cab with you. The reclining bunk can also efficiently be stored away to make room for an optional table and workstation configuration.
Why Sleep on a SleepDog® Mattress in Your Volvo VNL 860?
With a SleepDog® mattress in your Volvo VNL 860, not only can you sleep more comfortably, but you can sleep at ease knowing that Sleep Dog® mattresses are DOT approved. Our mattresses also withstand common wear points better than stock, factory installed mattresses, bringing you better sleep for longer.
The convenience of a SleepDog® mattress, currently available only online and shipped directly to wherever your home may be, is unmatched for truck drivers who are constantly on the road. With free shipping, free returns, and a 10-year warranty we can guarantee better, safer sleep, hassle-free. If you have additional questions about what mattress best suits your Freightliner Cascadia®, please contact our Customer Service team for help!
Shop Truck Mattresses
Frequently Asked Questions
What is the difference between a Volvo VNL 760 and a Volvo VNL 860?
While both the Volvo VNL 760 and 860 are long-haul sleepers, the VNL 860 is a premium long-haul sleeper. This means the VNL 860 is a bit more spacious than the VNL 760 and offers additional features. However, both sleepers are highly-rated with high performance levels.
What engine is in a Volvo VNL 860 model?
There are a handful of engine options available with the VNL 860 semi truck model. Your engine options include: Volvo D13TC, Volvo D13, Volvo D11, and Cummins X15.
Does the Volvo VNL 860 have good resale value?
The Volvo VNL 860 has great resale value. This premium product is built to run efficiently and maximize your safety, so the Volvo VNL 860 holds its value. Resale value has always been an advantage of Volvo semi trucks.