What size mattress fits in
an International LT Series?
Designed to maximize performance and comfort during long hauls, the International LT Series semi-truck is one of the highest-rated International sleeper trucks. Learn more about what size semi truck mattress best suits your International LT Series sleeper configuration.
Shop Truck Mattresses
The International LT Series semi truck is a high-ranking truck designed specifically for long hauls by a company that is a leading producer in the transportation industry. With the harsh demands of truck driving, professional drivers deserve a truck that will safely transport themselves and their load while providing a private space to rest and relax on the road. The International LT Series sleeper cabin does just that, making it the perfect home away from home.
The International LT Series Mattress
The sleeper cab inside the International LT Series was designed to make you feel more at home. Some of the standard conveniences include a 12-volt power supply, sleeper windows, and a sleeper control panel. Additional amenities include a windshield curtain and microwave or TV accommodation. The various sleeper cabin configurations come with a number of storage options, as well. In the 56" low roof and 56" hi-rise sleepers, there are several compartments and cabinets for overhead and rear wall storage. In the 73" hi-rise and sky-rise sleepers, you have the option for wardrobe tower cabinets, dresser cabinets, or refrigerator storage. All configurations of the International LT Series sleeper cabins have plenty of sleep space, too. Both 56" inch sleepers come with a 36 inch by 80 inch OEM mattress, while the 73" sleeper is furnished with wither a 33 inch by 80 inch upper bunk mattress or a 42 inch by 80 inch lower bunk mattress. Your two SleepDog® replacement options include our Bigdawg Mattress™ and SleepDog® Mattress, both of which are designed to provide the best rest possible on the road. The compatible SleepDog® and BigDawg mattress sizes for the International LT Series sleeper cab are:
36" wide by 80" long, Size A
32" wide x 80" long, Size D (available in the BigDawg mattress™ only)
42" wide by 80" long, Size C
Shop Truck Mattresses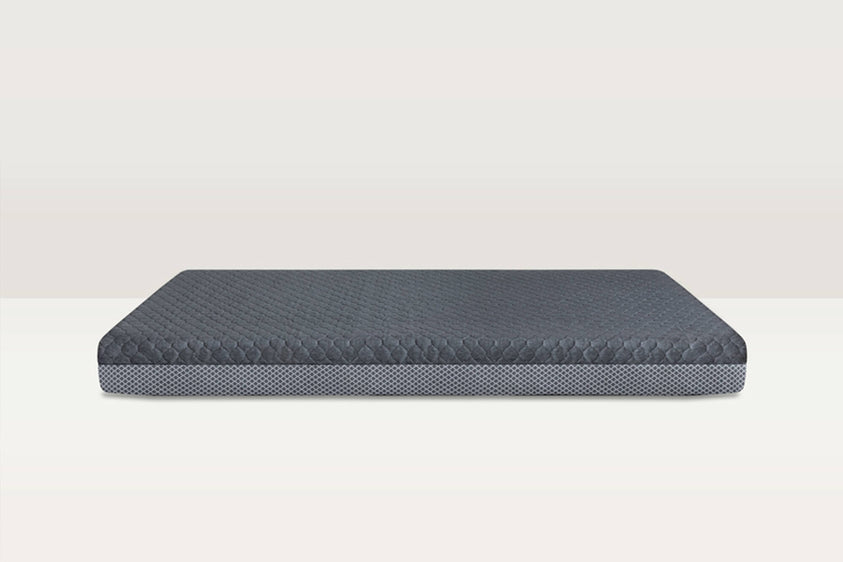 SleepDog® Mattress
7" multilayer memory foam construction infused with CoolRest® technology for maximum comfort & support.
Shop Now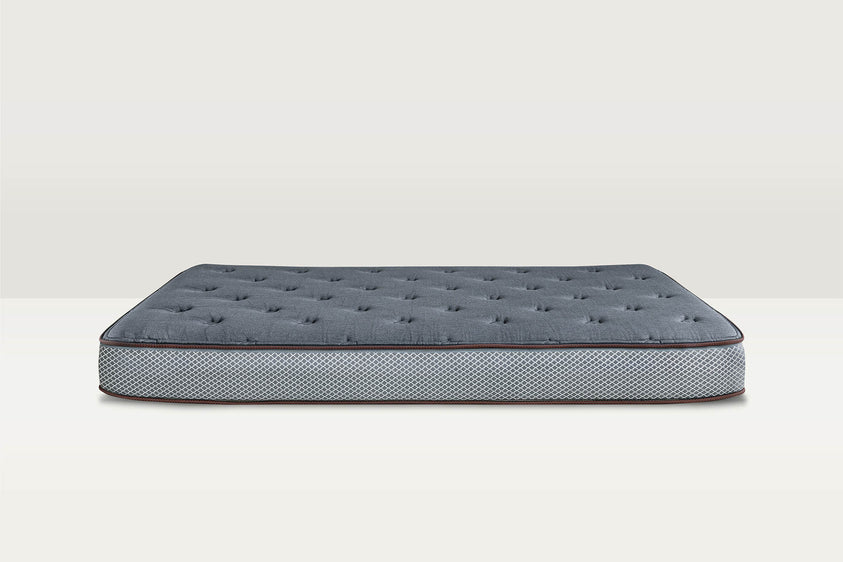 BigDawg Mattress™
Our best-selling mattress made with a 9" plush, multilayer memory foam & pillow-top construction.
Shop Now
About the International LT Series Sleeper
The International LT Series is another top-rated truck in the transportation and logistics industry largely due to its durability, reliability, and overall safety. Available in four different configurations: a 56" low roof sleeper, a 56" hi-rise sleeper, a 73" hi-rise sleeper, and a 73" sky-rise sleeper, the International LT Series can be customized with a "build your own" option to ensure it is equipped to meet exactly your long haul needs. When building your own International LT Series, you can choose the cab, exterior color, exterior and interior trim upgrades, and the engine. In addition to the available customizations, there are standard features and enhancements that come with your truck no matter the customer specifications. Such amenities include:
All controls within reach: The driver controls have been positioned according to how frequently they are used. The more frequently used controls are located close to the driver, but everything is within arm's reach.
Collision mitigation: The Bendix Wingman Fusion collision mitigation technology consists of a forward-facing camera and radar. These two features provide Adaptive Cruise Control, Lane Departure Warning, road speed sign detection and stationary object alerts.
Improved visibility: The sloping hood, large side windows, and door mirrors provide industry leading visibility in front of and alongside the vehicle. There is even blind spot detection technology, which uses a radar to monitor the blind spots and provide the driver with blind spot alerts.
Why Sleep on a SleepDog® Mattress in Your International LT Series Truck?
At SleepDog®, we specialize in on-the-road comfort, offering two different mattress models in the most common sizes for semi truck and RV or camper configurations. The SleepDog® Mattress and the BigDawg Mattress™ are multilayer memory foam mattress constructions with SureAlign® support foam in the base, to ensure minimal motion transfer and maximum support during long-distance travel. The durability of these two mattresses is unmatched. Both are DOT approved and CertiPUR-US® certified, bringing you better, safer sleep for longer. With free shipping, free returns, and a 10-year warranty we can also guarantee your best sleep, hassle-free. If you have additional questions about what mattress is best for your International LT Series sleeper cabin, please contact our Customer Service team for help!
Shop Truck Mattresses